Krispy treats
Spring is here, so is the fun and the colors. It's time for those fun bunnies, easter eggs, fresh fragrant air and a lot of rejoicing. As they say "Spring is nature's way of saying, Let's Party!" so why not enjoy some pastel-icious treats to celebrate this floral season.
Rice Krispy treats is one of those easy no-bake recipes that doesn't require much effort and is perfect for those Spring garden parties. These little-layered treats are so versatile that it can be made in various shapes and colors and not to mention they are very kid-friendly.
Here's what you need:
Butter – 4 Tbsp
Mini marshmallows – 4 cups (16 oz)
Rice Krispies – 4 cups (18 oz)
Vanilla essence – 1 tsp
Food colors – 4 colors of your choice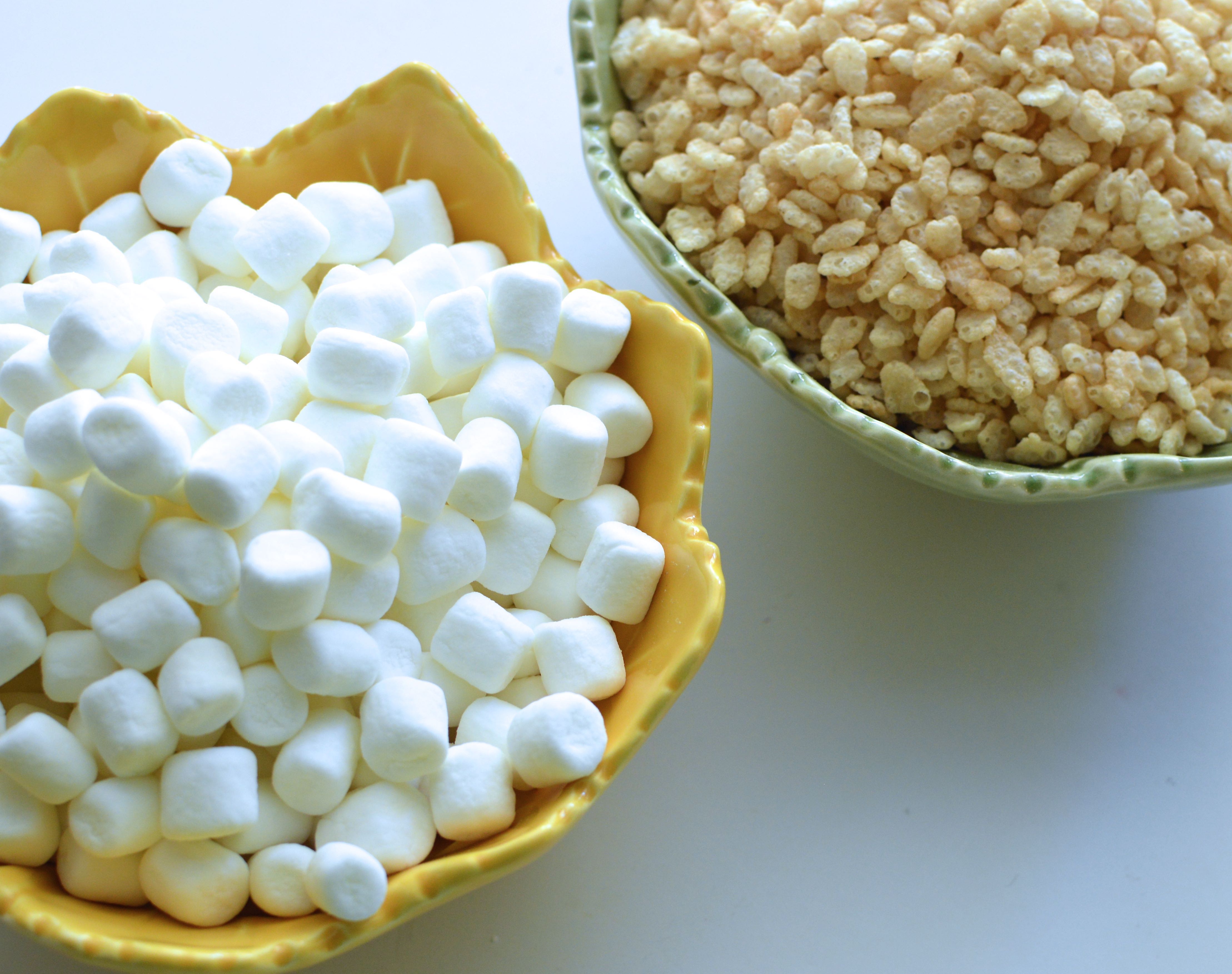 Directions:
Line a 8×8 baking dish with an aluminium foil and lightly grease it with oil or butter
Take a medium saucepan and place it over low heat
Add in 1 Tbsp of butter followed by 1 cup of marshmallows and stir gently until they are melted and smooth. Make sure the heat is on low to avoid marshmallows from burning.
Add in ¼ tsp of vanilla essence along with 1 food color of your choice and mix it well
Remove the pan from heat and fold in 1 cup of rice krispies and stir well until it is completely coated with colorful sticky marshmallow mixture
Pour the mixture into the prepared pan and firmly press the marshmallow covered krispies into the pan using a greased spatula
Repeat steps 2-6 for rest of the colors and stack the colored layers in the pan
Place the pan in the refrigerator and allow it to cool until it's completely set
Remove the aluminum and cut the krispies into desired shapes
Indulge!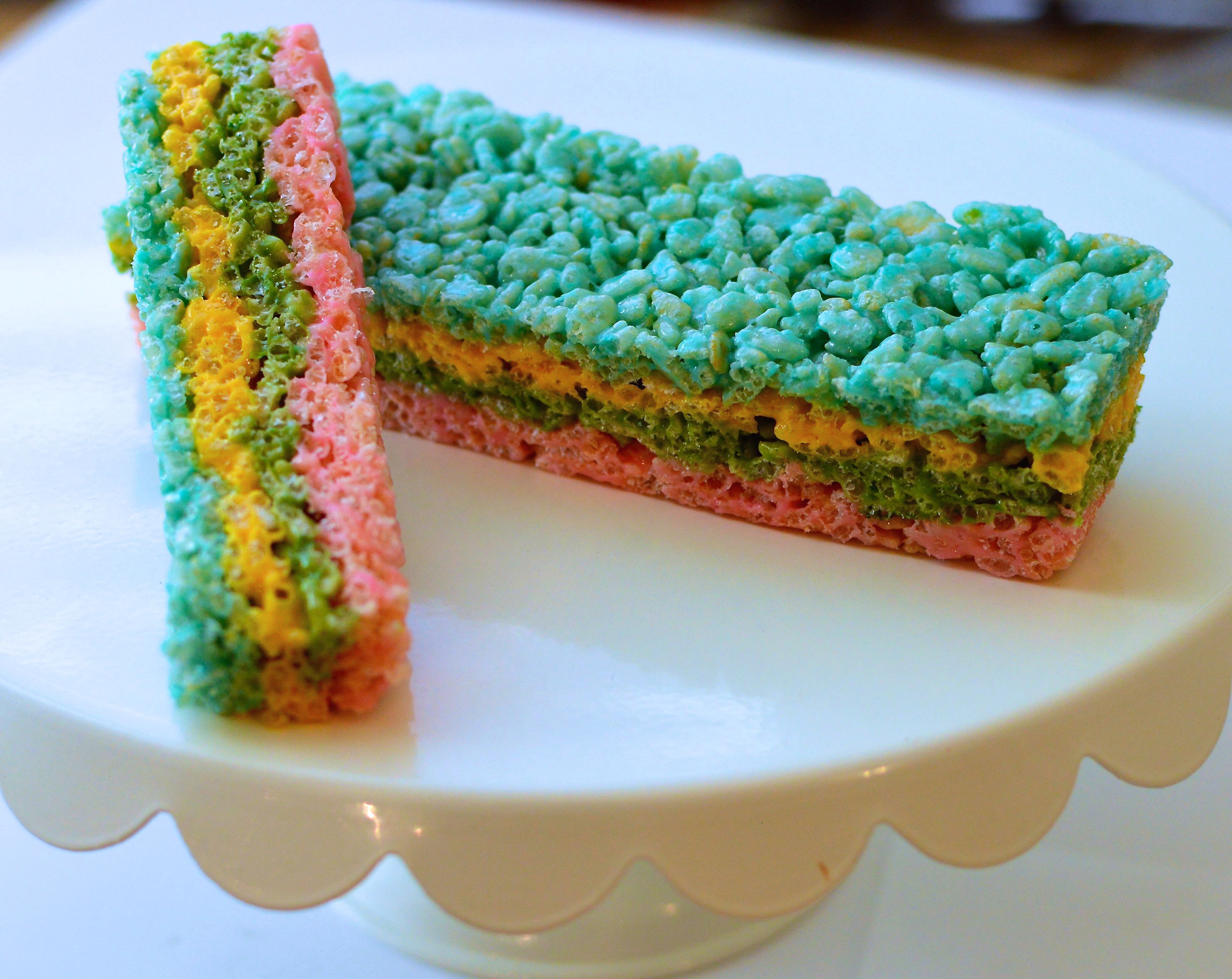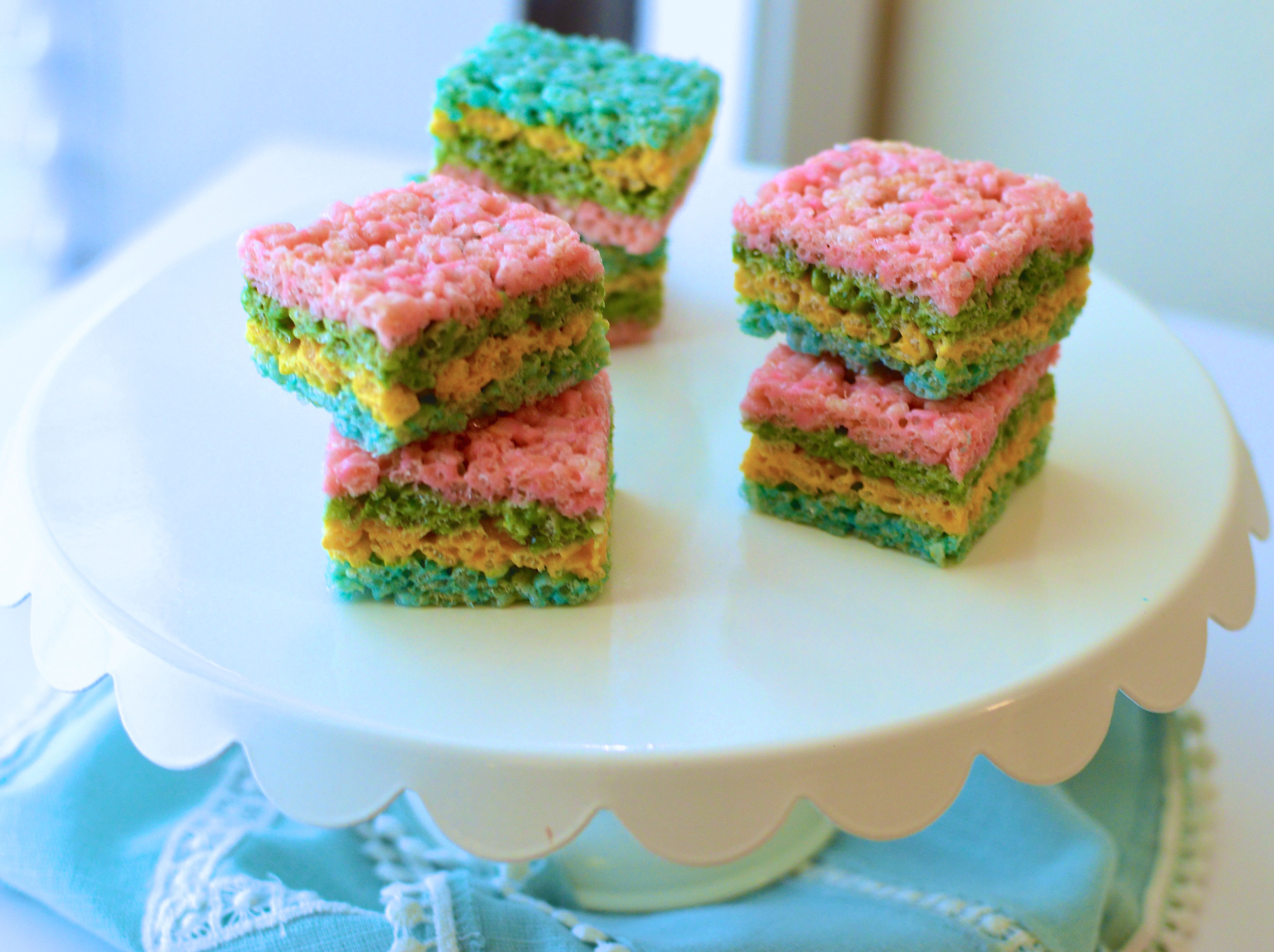 Notes:
Keep a handful of butter or cooking spray nearby while making the krispies as it helps to work with sticky treats.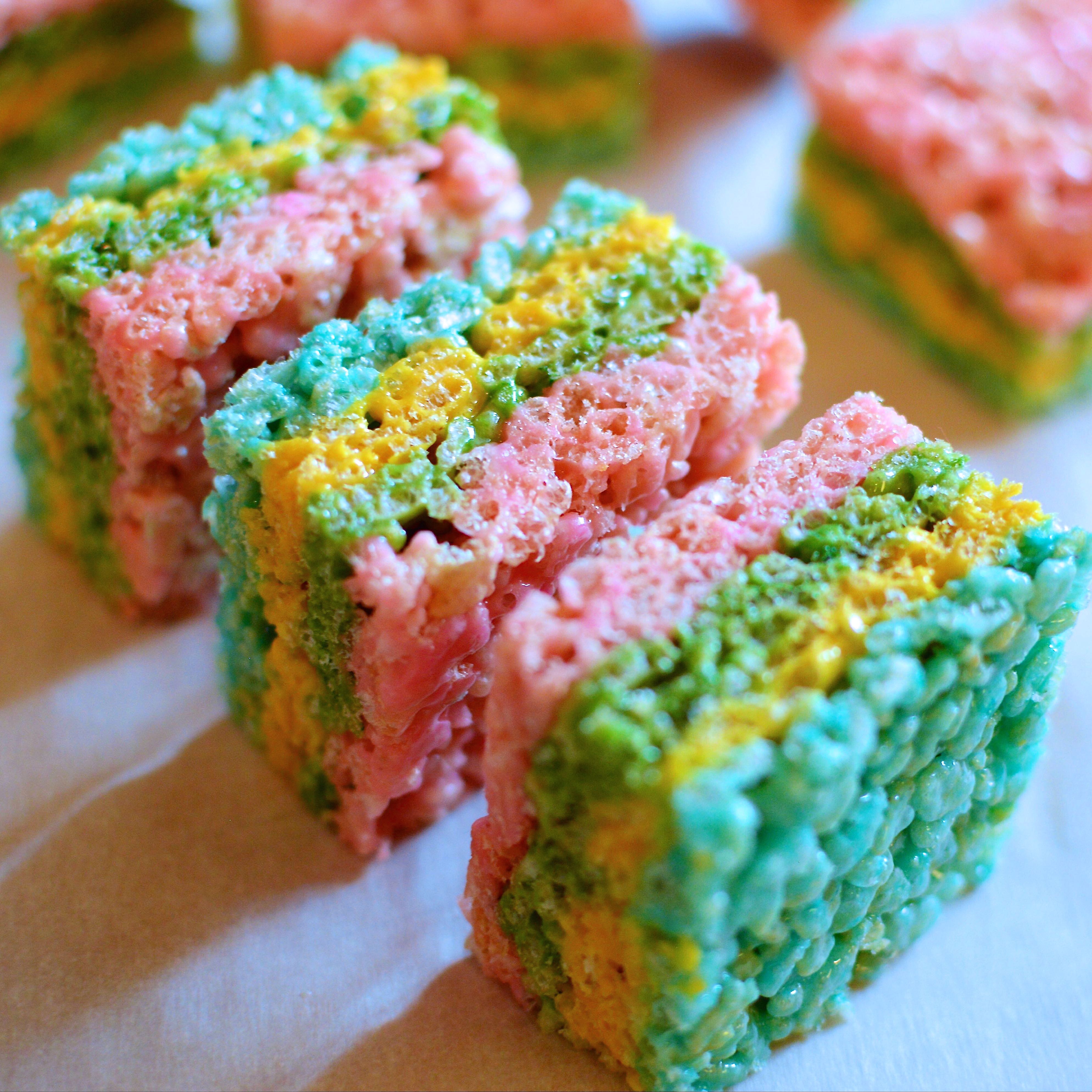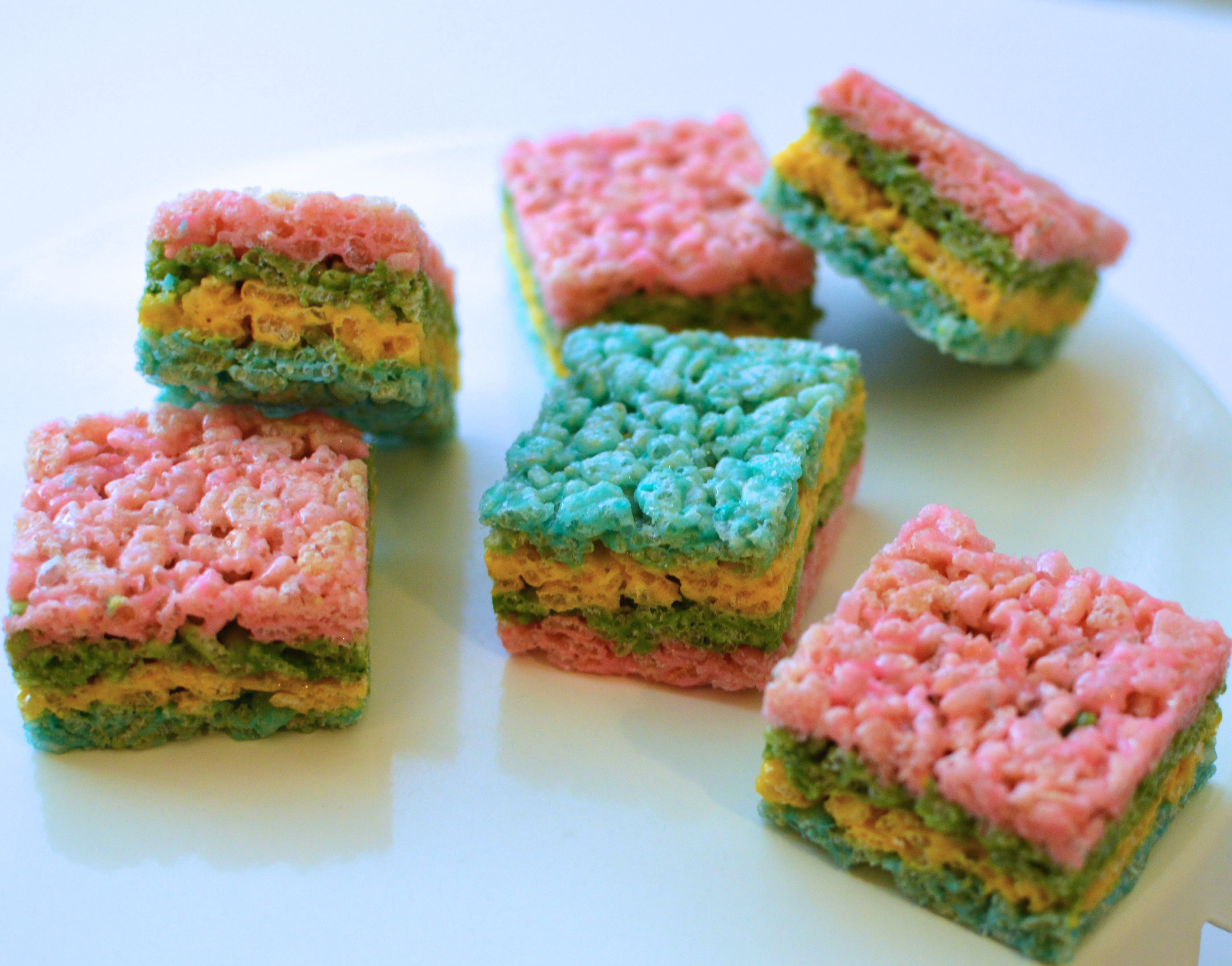 Happy cooking !! ♥♥